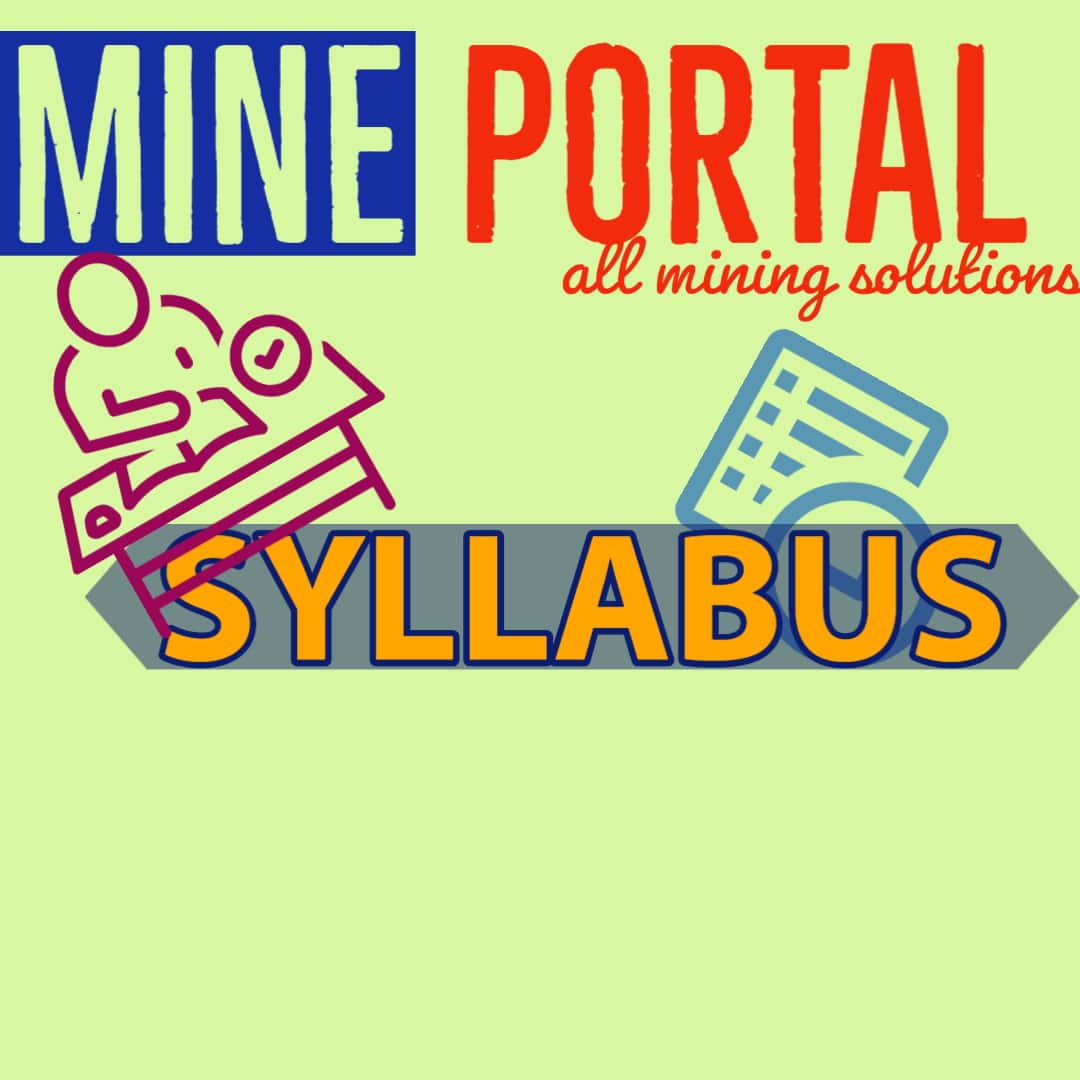 DGMS SYLLABUS FOR MINING MATE UNRESTRICTED EXAM
SYLLABUS FOR EXAMINATION FOR MATE'S CERTIFICARTE OF COMPETENCY (UNRESTRICTED)

(Under Metalliferous Mines Regulations, 1961)
(i) Benching and sloping of opencast workings; Examination and dressing of sides;
(ii) Method of examining hangwall, footwall, roof and sides of working places and roadways etc;
(iii) Method of development, drifting, stoping, raising, winzing, stowing, etc.
(iv) Method of Timbering, pack walling and setting support, withdrawal of supports; fencing of dangerous
places;
(v) Blasting and transport and use of explosives in mines.
(vi) Ventilation and mine gases- elementary;
(vii) Provisions of the Metalliferous Mines Regulations 1961 and Rules made under the Mines Act, 1952,
relating to the safety of persons employed in mines in general, and the duties of Mining Mates and
Blasters in particulars.