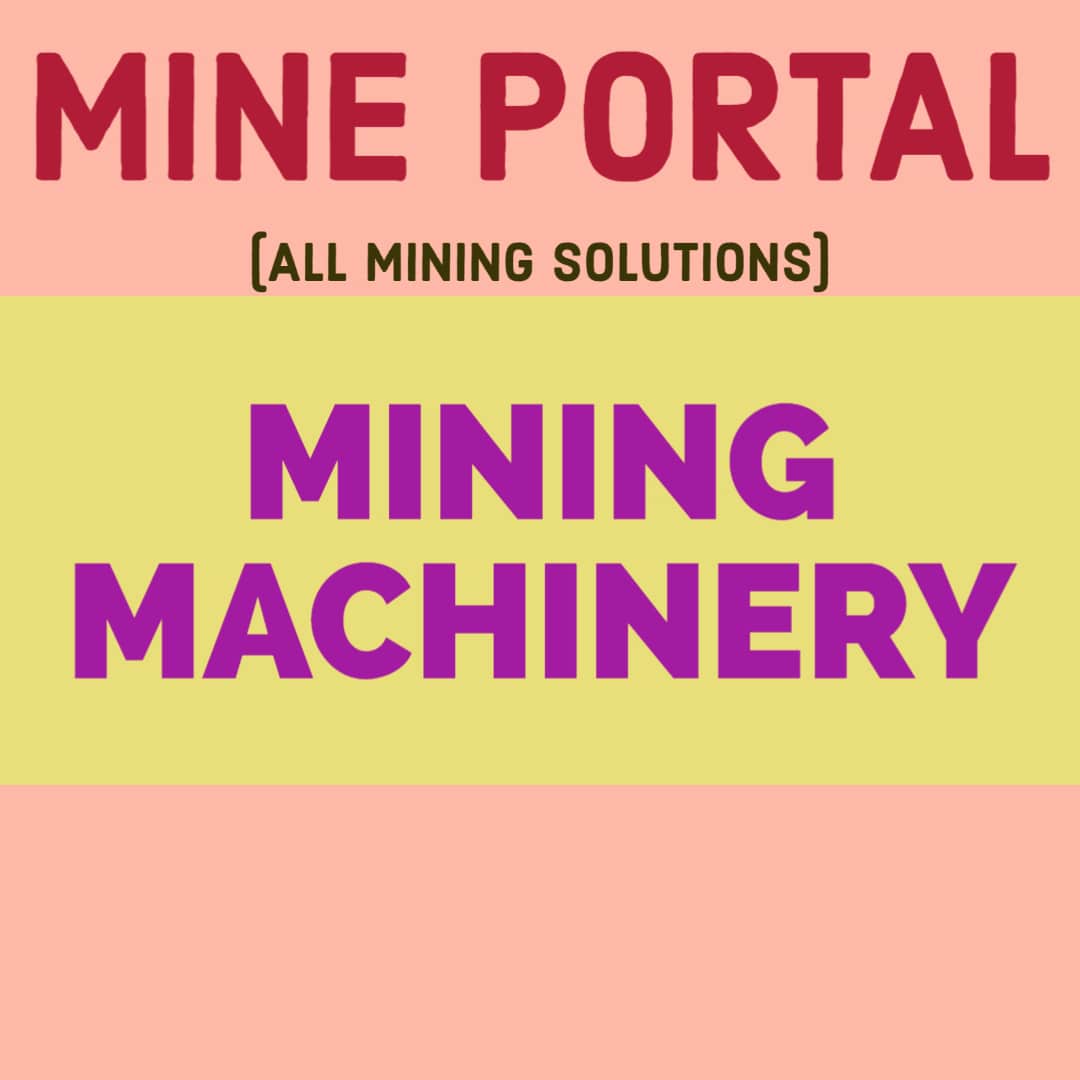 SMR-MINE MACHINERY DGMS EXAM SYLLABUS
SYLLABUS FOR EXAMINATION FOR SECOND CLASS MANAGER'S CERTIFICATE OF COMPETENCY RESTRICTED TO MINES HAVING OPENCAST WORKING ONLY
(Under Metalliferous Mines Regulations, 1961)

MINING MACHINERY

Strength of materials; Applied mechanics; Fluid mechanics.
 
Theory of Machines:- Machine design, different types of gears and drives, bearing, collars and joints, brakes and friction clutches, governors.

Heat engines, general outline of working principles of steam generators and auxiliary equipment, condensing plant, reciprocating steam engines, turbines, internal combustion engines, conduct of gas, oil and steam engine trials; mechanical efficiency of engines, measurement of indicated and brake horsepower.

Machine tools and workshop processes:-
Material handling equipment in mines; Types, construction and operation; safety devices; maintenance and calculations for rope haulages; locomotives (tractive effort, draw bar pull, ideal gradient), conveyors, systems (belt conveyor, chain conveyor, cable belt conveyor, high angle conveyor, shiftable belt conveyor, pipe conveyor); scraper winches pumps, (Characteristics, motor power, capacity and calculations) aerial rope-ways, man riding systems; in-pit crushers, feeder breaker etc., mine cars, track design and layout; super elevation; track fitting and safety appliances; self acting inclines; ore handling plants; rail wagon loading plants; comminuation equipment; laying of water mains; dealing with acid water; drainage lodgements.

Opencast machinery:- Constructions, function and operation of blast hole drills, rippers, scrapers, shovels; draglines, dumpers, road graders, dozers, wheel loaders; bucket wheel excavators; spreaders; surface continuous miners and their maintenance aspects.

Mine electrical engineering:- Transmission and distribution of electrical power in mines; radial and ring main distribution; sub-station arrangements; short transmission lines; cables; switch gears and protective devices; protective relays; circuit breakers; gate-end box; drill panel; field switch; trans witch; symmetrical fault and circuit breaker rating; mine signaling; power economics; industrial tariffs; power factor improvement; electrical drives and semiconductor controllers; selection of motors and starters; semiconductor devices; principles of operation of thyristor controlled variable speed electrical drives; electrical breaking; earthing; flameproof enclosures; and intrinsic safety; use of high voltage operational equipment in mines.
Generation, transmission and utilization of power, steam, electricity and compressed air in mines; safety aspects.

Automation in mines:- Armchair mining (tele-operations of mining equipments)

Preventive, periodical and total maintenance systems in mines.

CLICK ME TO DOWNLOAD SYLLABUS FOR SECOND CLASS RESTRICTED MINE MACHINERY DGMS EXAM SYLLABUS

---