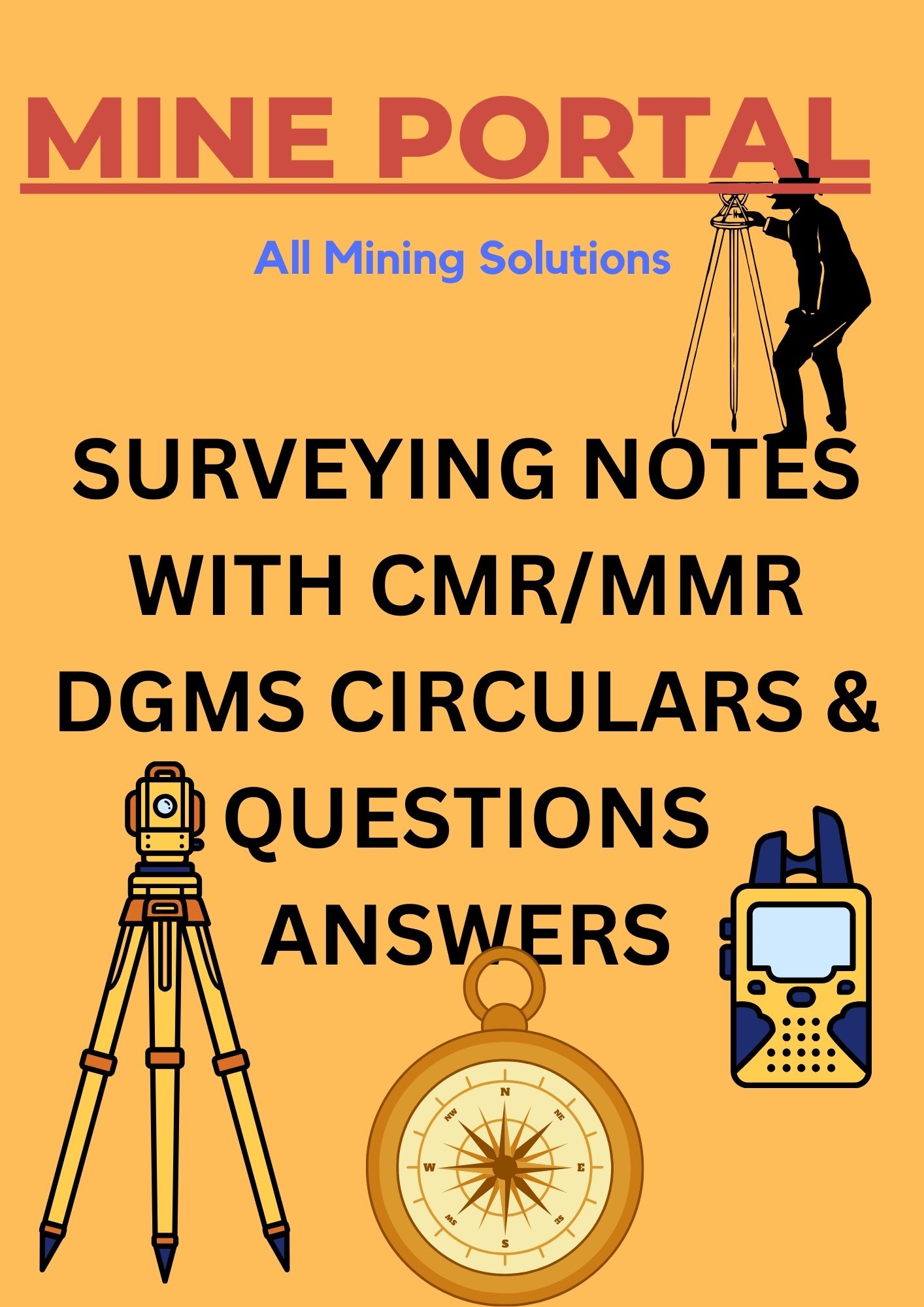 MINE SURVEYING COMPLETE NOTES WITH CMR/MMR
COMPLETE NOTES ON MINE SURVEYING WITH CMR/MMR DGMS CIRCULATS WITH SUPPORTED QUESTIONS  ANSWERS
Distance Measurement

Distance measurement is a critical aspect of mine surveying as it is essential to accurately determine the location of different points in the mine. There are several methods of distance measurement used in mine surveying, including chains, tapes, electronic distance measurement, and total station.
Different methods are adopted for measuring the distance between any two given points. Three methods used are
Direct distance measurement
Optical distance measurement
Electromagnetic distance measurement
Direct Distance Measurement: The direct distance measurement is actually measured on the ground. Chain or tapes are used for this method. Other instruments which are used are
Passometer
Pacing
Chaining
Odometer
Speedometer
Chaining can be used for work of normal precision and for higher precision tapes can be used. Chaining is the basis of surveying.
Optical Distance Measurement: This method of measurement uses a tachometer or telemetric method. These are very rapid and convenient. But its precision is less compared to chaining. Although these are more suitable in steep, swap, etc.
Electromagnetic Distance Measurement (Edm): Electronic distance measurement is surveying equipment that is used for measuring the distance between two points. The principle behind the EDM is electromagnetic waves. These rely on the generation, propagation, reflection, and reception of electromagnetic waves.




---