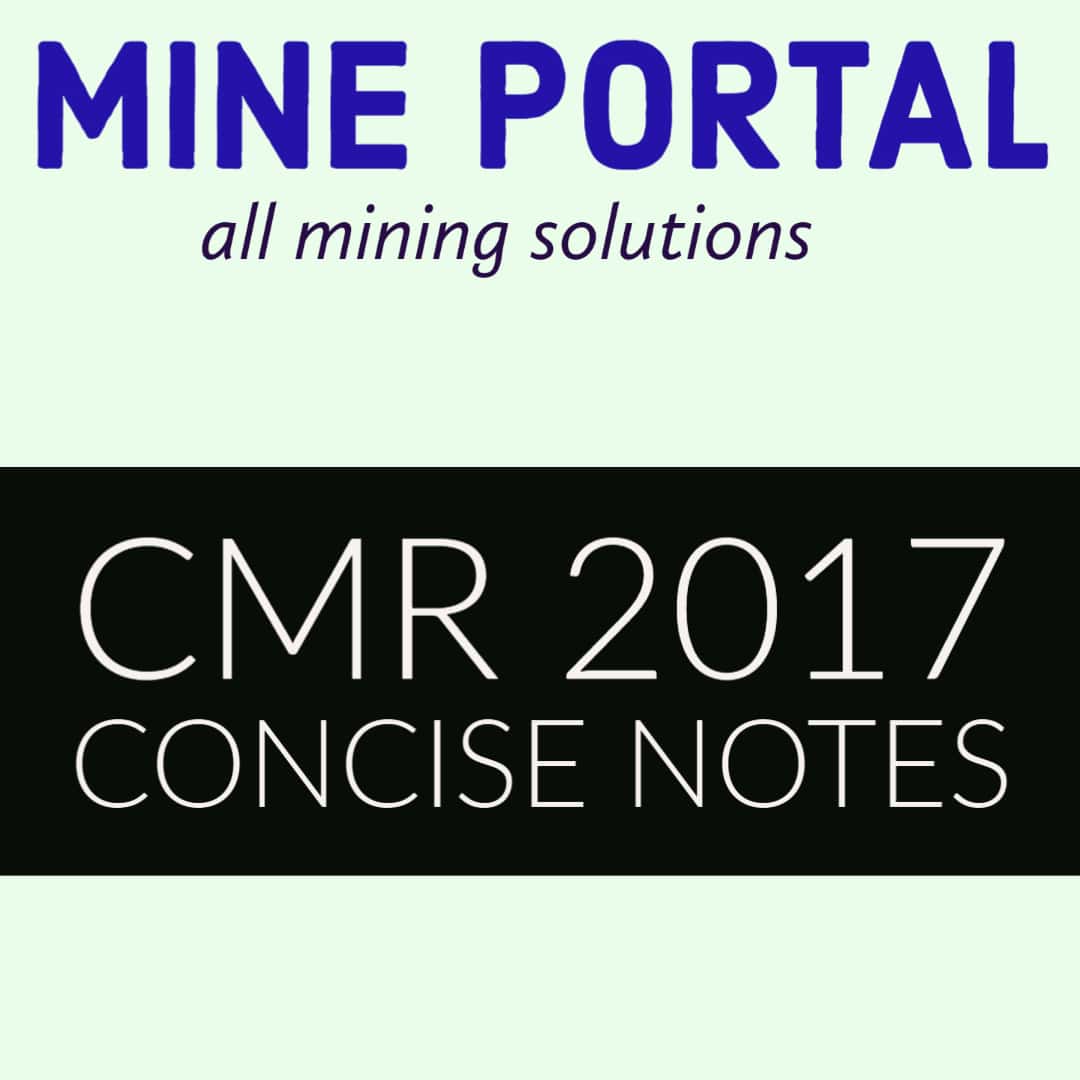 SOLID BLASTING NORMS
Solid Blasting
• Permission has to be sought from DGMS.
• Only P5 permitted explosive and 'non incentive' copper short delay detonator shall be used.
• Maximum charge per hole is 1,000 grams for degree I and 565 grams for degree II and degree III mine.
• Delay between first and last shot shall not exceed 150 milliseconds for degree I and II (100 milliseconds for degree III mine)
• Delay between any two consecutive short shall not exceed 60 milliseconds.
• The maximum distance between the two adjacent shot holes of different delays shall not be less than 60 cm.
• At least 284 cubic metre per minute of air shall be conducted upto every face where solid blasting (in degree III more than 300 cubic metre per minute)
• Before blasting inflammable gas test should be done upto 20 m radius.
• Water shall be sprayed within 90 m of face.
• More than 25 shots should not be blasted in one ground.
• No solid blasting shall be done when a geological disturbance has been detected or methane exceed 0.5%.