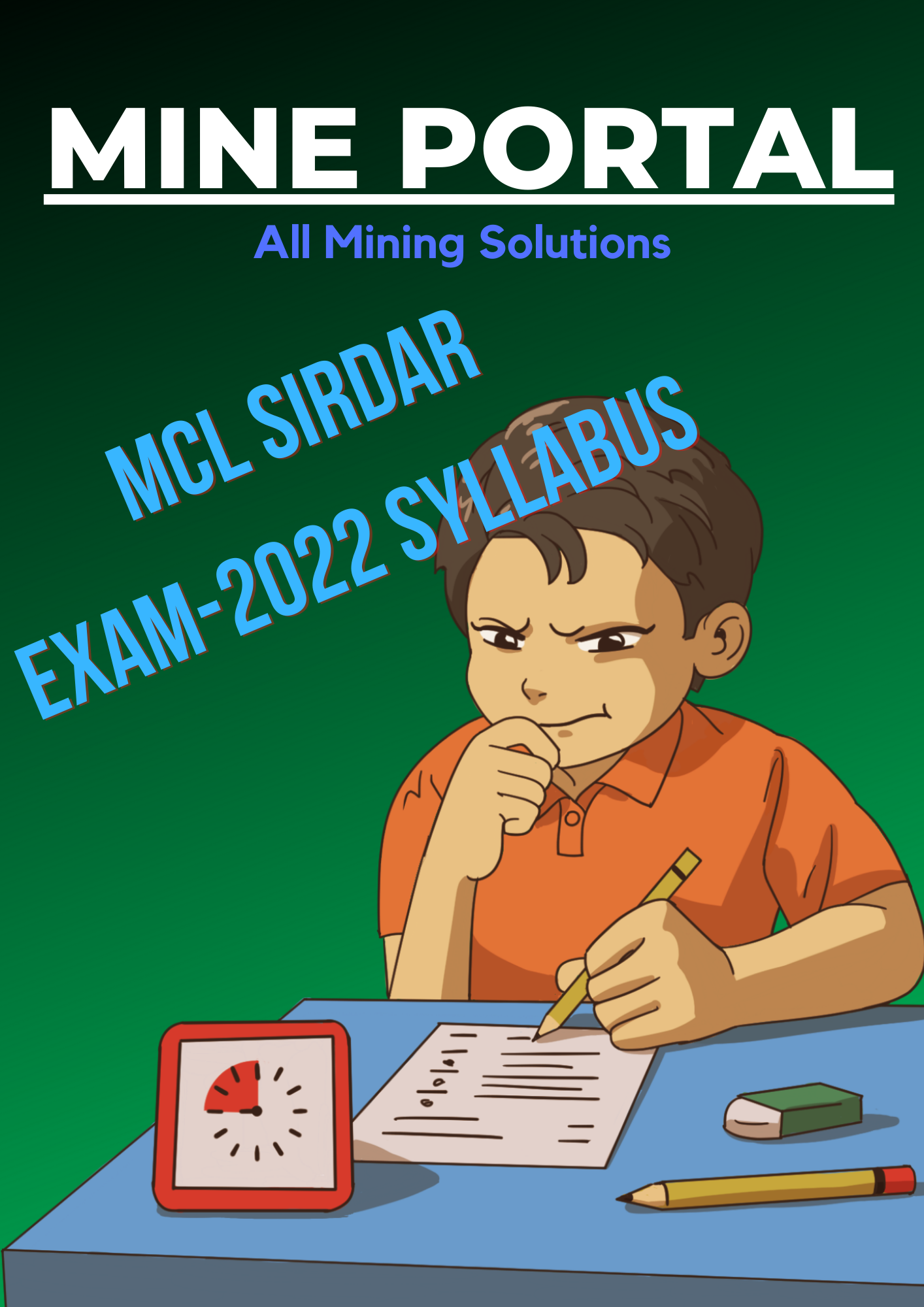 MCL MINING SIRDAR -2022 EXAM SYLLABUS
MAHANADI COALFIELD LTD MINING SIRDAR EXAM-2022 SYLLABUS
(Mining Sirdar T&S Gr-C)
PART –A 20 Questions 20 Marks
GENERAL ASSESSMENT
i. General Knowledge and Current Affairs
ii. Reasoning & Mathematical Ability
iii. Awareness about Coal Industries
PART –B  80 Questions  80 Marks
DOMAIN KNOWLEDGE
1) Method of examining roof and sides of working places and roadways etc.
2) Method of timbering and setting of supports, roof bolting, anchorage testing, withdrawals of supports, Preliminary idea about Salvaging of longwall face equipment.
3) Safety issues regarding Stowing operations, working near water bodies or unconsolidated mass.
4) Examination of Sumps.
5) Shot-firing and transport and use of explosives in mines.
6) Ventilation and mine gases- elementary.
7) Safety issues in Opencast Workings over developed pillars, Working at heights, manual handling / handling of heavy materials, Marching of heavy machines.
8) Preliminary idea about Reclamation operation in opencast mining.
9) Preliminary understanding about Safety Management Plan.
10) Provisions of the Coal Mines Regulations 2017 , Rules and Bye-laws made under the Mines Act 1952, relating to the safety of persons employed in mines in general and to the duties of Sirdar's and Shotfirer's in particular.
11) Writing of reports.
---